Lichen Book Club

Right to left: Braiding Sweetgrass, Losing Eden, Wintering, Entangled Life and The Forager's Calender


5 books to strengthen your connection with nature this winter

Text Mirabella Shahidullah

As we head into the heart of winter, spending time outdoors doesn't really work when its cold and frosted over. In the winter months, it can prove difficult to explore nature, but to better prepare you for when the weather gets better, we've compiled a small book reccomendation so that you can still connect with the outdoors, but from the comforts of your sofa.





1. Losing Eden: Why our Minds Need the Wild by Lucy Jones

In recent years, we have increasingly been spending more time indoors and less time interacting with our natural environments. Though this might be a simple outcome of evolution, current research has shown that the long-term consequences of losing nature could lead to negative effects on our physical and mental health.

In

Losing Eden

, journalist and author Lucy Jones brings together this research through a variety of ways, from exploring the teachings of ecotherapy and psychological research to journeys spanning across Poland's ancient woodlands and London's forest schools. Published just this year,

Losing Eden

is a current and urgent call to action for us to appreciate and save our land, if not for the earth's sake, for the sake of our own psychological wellbeing.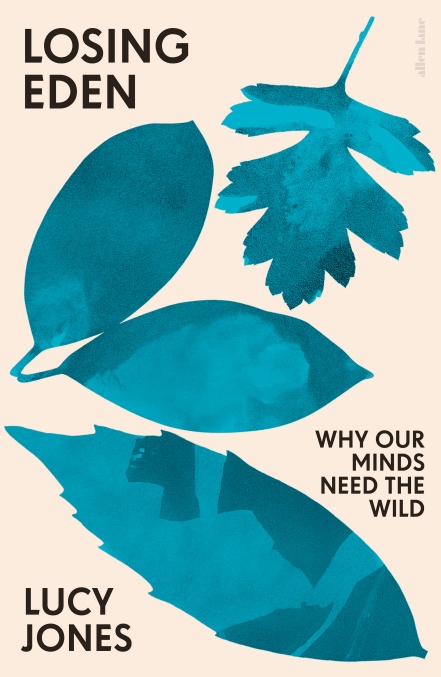 credit: Penguin




2. Braiding Sweetgrass: Indigenous Wisdom, Scientific Knowledge, and the Teachings of Plants by Robin Wall Kimmerer

In Braiding Sweetgrass, professor and botanist, Robin Wall Kimmerer, embraces plants as humankind's oldest teachers. A member of the Citizen Potawatomi Nation, Kimmerer shares the foundations of her ancient culture and its reciprocal relationship, demonstrating that nature is not just land but an entity which is at the heart of medicine, science and our very identities.

A book about tradition, science and generosity, in Braiding Sweetgrass Kimmerer weaves her writing with biological knowledge, personal anecdotes and indigenous myth in order to re-examine how we can engage and value the natural world around us.




credit: Milkweed






3. The Foragers Calendar: A Seasonal Guide to Nature's Wild Harvests by John Wright

A great guide for beginning and seasoned foragers alike, John Wright has been named Britain's foremost expert in foraging. With The Forager's Guide, Wright brings together decades of his foraging experience to provide readers an encyclopaedia of every step in the forager's journey – from location to identification, Wright is by your side as he helps you navigate what can initially seem to be a daunting activity.

Beautifully illustrated and with seasonal recipes, Wright's guide helps budding foragers match Latin names with their images to have more success on their next adventure into the woods.


credit: Profile Books ltd





4. Entangled Life: How Fungi make our worlds, Change Our Minds & Shape Our Futures by Merlin Sheldrake

Have you ever wondered why environmentalists are
obsessed with the world of fungi? Biologist Merlin Sheldrake shows us why.

Delving into the fantastically layered world of fungi, Sheldrake shows us the life force that fungi provides to our environment, from their underground connection with other plants, which Sheldrake calls the 'Wood Wide Web' to their destructive abilities and poisonous powers, Sheldrake explores the symbiotic and sometimes detrimental relationship between fungi, plants, and us.


credit: Penguin
5. Wintering: The Power of Rest and Retreat in Difficult Times by Katherine May


It would be an understatement to say this year has been difficult. As we approach the end of what has been a year of unforeseen circumstances and hardship, Wintering is a book about surviving pain through embracing the 'winters' of our life. Author Katherine May braids her personal narrative along with literary tales, ancient myth and the historical and spiritual power of the natural world in winter.

Through rest and relaxation, moments of joy and celebration are illuminated, encouraging us to not ignore our pain or hardships, but transform them and slowly move towards more promising seasons of our life.

credit: Penguin
---
All books are available to purchase at
Waterstones
or check your local bookshop to support local businesses this winter season
Read next








CARGO 2018 / TOOLS FOR THE WEB / LOS ANGELES CALIFORNIA 90039